Location Map, Ampang Dog Training Centre
Google Map Link – https://goo.gl/maps/5NwuLckhYjf6N1nG9
The follow map show the direction to our Ampang Dog Training Centre via MRR2 and Jalan Ampang. If you are traveling from Shah Alam, Subang, Cheras along MRR2, you can also go to our Ampang Training Center via Pandan Indah. For direction via Pandan Indah, please view this page.
You can locate the training ground by using your GPS. If you are using Waze or Google Map, please look for Wawasan Ampang 3 and your GPS will lead you to the correct road.
This training center is suitable for dog owners who stay in the vicinity of Kuala Lumpur City Centre, Jalan Ampang, Kepong and Taman Melawati (via MRR2), Taman Melati, Titiwangsa, Setapak, Selayang, Segambut , Pandan Indah, Taman Maluri, Pandan Perdana, Cheras, Kajang, Sungai Long, Jalan Ipoh, Sungai Buloh via MRR2, Bukit Antarabangsa, Taman Shamelin, Bukit Bintang, Taman Segar.
You can locate via GPS.
If you use WAZE, you can navigate to 101.769241, 3.142570
on the other hand, if you use Google Map, navigate to 3.142570, 101.769241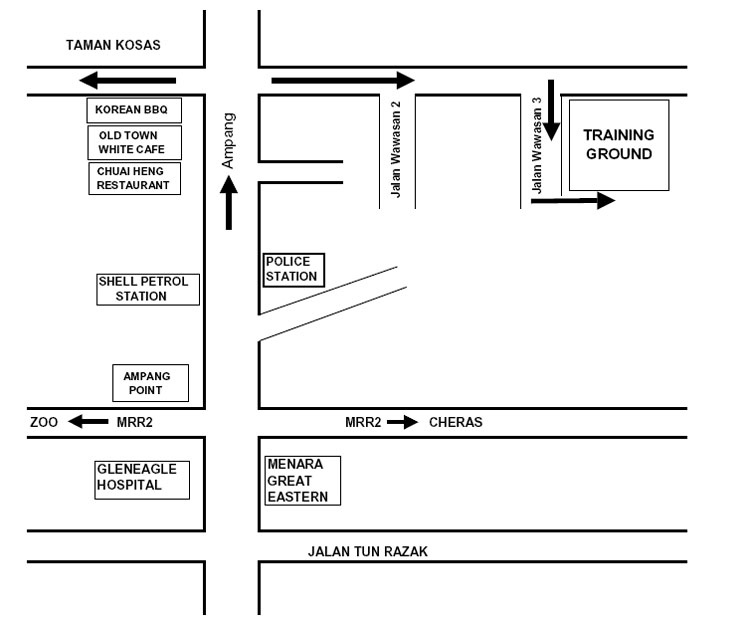 View New Classes starting in Ampang Training Centre
The Dog Training Course being offered at our Ampang Dog Training Centre are :-
Our Ampang Dog Training Centre is a fenced up area with a large space for your dog to run and socialize with other dogs, off leash.
Courses are only held on Sunday morning from 8:30am to 10:30am. If you are looking for course running on week days, consider our Personal Dog Training  ( One to One Dog Training ).
WhatsApp to us at 018-2374289 or Call us at 018-2374289 or 603.89449965  or email us at info@puppycom.my for more information