Puppycom Socialization, Distraction Obedience Training for Training Aggressive Dogs
The Puppycom Smart Dog Training Course for training aggressive dogs is currently available at our Puncak Jalil  Training Center and Ampang Training Centre. Generally the course is suitable for aggressive dog breeds such as German Shepherd , Belgium Shepherd, Rottweiler, Doberman, Pit Bull and more.
Detail of the training course as follow :-
Course Fee : RM 1250.00 for the complete of course of 8 lessons, 1 hour per lesson
Venue : Puppycom Taman Desa and Puncak Jalil  Training Center
Open for : Dogs with Aggression to other dogs and human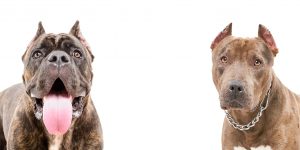 The course is open to Dogs that show aggression for whatever reasons for all dog breeds. The course is recommended for the following dogs :-
Dogs that are dominants
Dogs that are aggressive towards human
Dogs that are aggressive towards other dogs
Dogs with fear aggression
Non confident dogs
Dogs with poor psychological state that contribute to aggressiveness
Dogs with Food Aggression
The course include the following :-
The Basic Obedience Training needed for the control of your dogs.
Teaching the owner to understand the aggressive behaviour and methods to address it.
Training the dog with a lot of distraction and teaching the dog owner how to handle the dog under such circumstances
Working on improving psychological state and confident of the dogs
Socializing with other dogs and human is very close distance.
WhatsApp to us to 6018-2374289 or Call us at 018-2374289  or 603.89449965 or email us at info@puppycom.my  for more information.