Dog Clicker Training is currently being offered in our Ampang and Puncak Jalil Dog Training Centre on One to One basis. The training course is a 8 lessons course, 30 minutes per lesson and training fee is RM 800.00 + GST .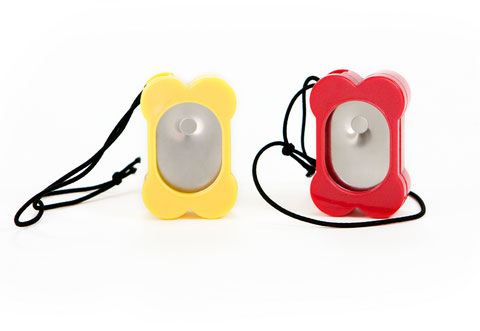 Dog Clicker Training basically make sure of a small clicker device to make a sharp click sound that mark desirable behaviour at the current time. Dog clicker training is an excellent way to train your dog as it is extremely effective as mark those good behaviour at the correct time. Clicker Training is also a popular method to train other animals such as Horse, Dolphins and more.
The course cover the follwing :-
Heeling – Walking with your dog on loose leash
Stop picking food from the floor
Sit, Stand, Down, Sit Stay, Down Stay, Recall, Leave,  Attention Training
You can sign up for the course online.
The Dog Clicker Training Course at Puncak Jalil Indoor Dog Training Centre will be held at 3:00pm and 4:00pm on Monday, Tuesday and Wednesday afternoon and that at Ampang Dog Training Centre will be held at 9:30am on Sunday morning.
For those who are interested in our Dog Clicker Training course, we suggest that you contact us at info@puppycom.my or call us at 03-89449965 or 019-3256289 or 018-2374289 to confirm the date we can start the course for you before signing up online.
If you are not from the Klang Valley and still interested in the Clicker Training, you may  want to take a look at some of the following products on Clicker Training which can be purchased from our online store at The Pet Place. With the these training material, you will still be able to train your dog using Clicker effectively.
WhatsApp to us at 018-2374289 or Call us at 018-2374289 or 603.89449965 ( 6 lines ) or email us at info@puppycom.my  for more information