Indoor Dog Training with air conditioning is available at our Puncak Jalil Indoor Dog Training Centre.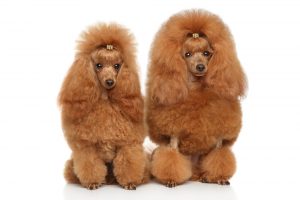 Courses that are being offered at the indoor centre are :-
One to One training with the full attention of one trainer to one trainee.
Course fee is RM 1250.00 for one course of 5 lessons, one hour each lesson. Sign UP >>
Dog Clicker Training, One to One Basic. Sign Up >>
As the Training Centre is an enclosed area and training will be carried out with both off leash and on leash mode. The Indoor Training Centre suitable to Small Size Dogs such as Pugs, Shih Tzu, Pekingese, Poodle, Chihuahua, Miniature Schnauzer, Pinchers, Bichon,  JRT , King Charles Spaniel and Medium Size Dogs such as Beagle, Golden Retriever, Labrador, German Shepherd, Cocker Spaniel and more.
At present, the Group Training Course is available on Thursday afternoon. The One to One Training is however available on Monday, Tuesday and Wednesday from 3pm and 4pm. To find out which slot is available, do feel free to WhatsApp to us at 018-2374289. Alternatively you can also message us via our Facebook Page.
The address of our Indoor Dog Training Centre is at No. 11-1 1st Floor, Jalan PUJ 3/12, Puncak Jalil, 43300 Seri Kembangan , Selangor, Malaysia.
More information is available on our FAQ page.