Dogit Design Pet Cargo 800 76740 IATA Approved Carrier Size XL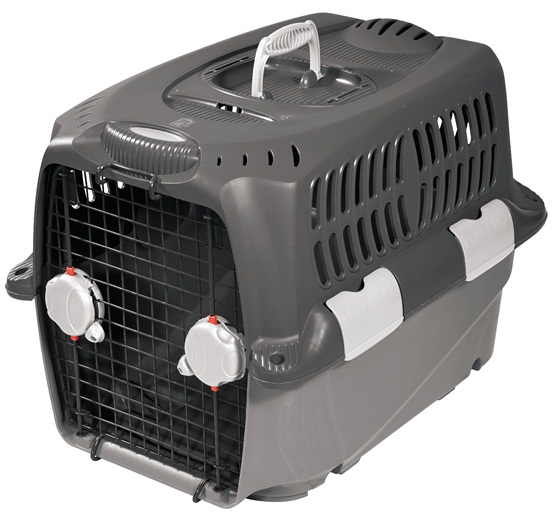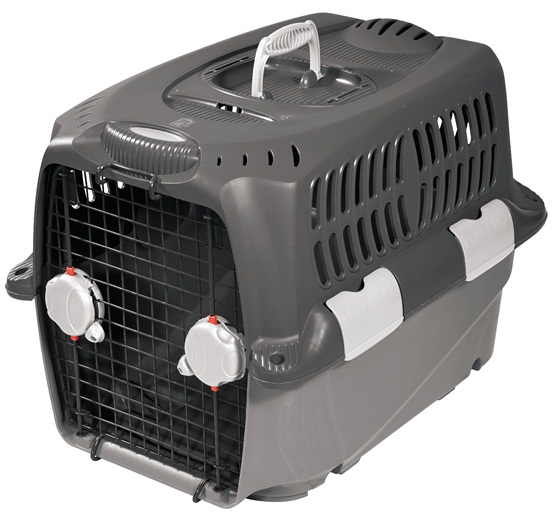 Key Features :
 Durable, thick-wall, pet-friendly construction 
 Smooth contoured front entrance ensures no sharp edges 
 Meets and exceeds airline regulations 
 3-in-1: use as carrier, bed, or for crate training 
 Complete ventilation 
 Reinforced vent openings 
 2-sided opening door 
 Secure locking mechanism 
 Waste collection gutter 
 4-corner attachment points 
 Portable accessory compartment (sold separately) 
 Snap-on water bowl (sold separately) 
 Colour: gray base with gray top. 
 Size: 100 cm L x 75 cm W x 75 cm H (39.5" x 30" x 30").  
 For dogs with maximum height of 77 cm (30in).