Location Map, Taman Desa Training Center
The following map shows one of the way to Taman Desa Training Centre. Alternatively, Taman Desa can also be reached via Old Klang Road.
This Training Center is suitable for dog owners who stay in the vicinity of Taman Desa, Bandar Sunway, Puchong, USJ, Subang Jaya, Shah Alam, Petaling Jaya, Seputeh, Brickfield, Cheras, OUG, Old Klang Road, Taman Sentosa, Salak South, Kuchai Lama, Bandar Kinrara and more.
You can locate via GPS.
If you use WAZE, you can navigate to 101.686200, 3.101117
on the other hand, if you use Google Map, navigate to 3.101117, 101.686200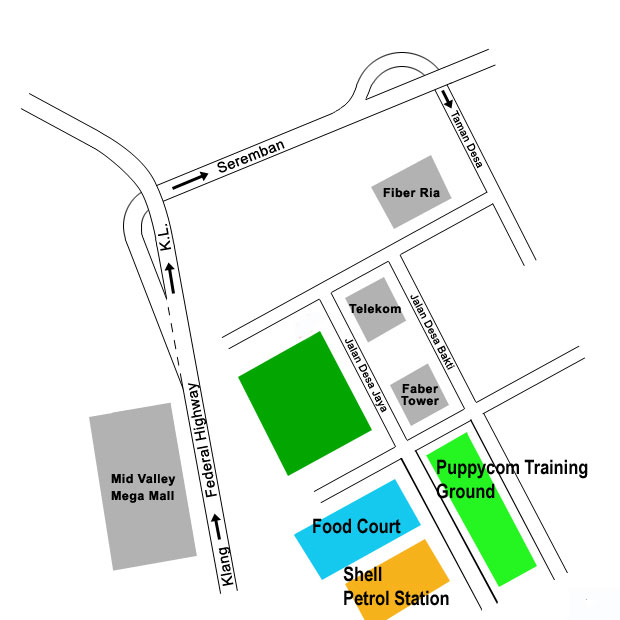 Direction from other locations :-
Taman Desa Dog Training Center is suitable for Dog Owners who stay around places such as Subang Jaya, USJ, OUG, Bandar Sunway, Kuala Lumpur, Seputih, Brickfield, Kuchai Lama, Salak South, Bandar Kinrara, Puchong Jaya, Sri Petaling and many more places.